The Grid Pad Pro is a powerful device with a range of communication aids that are packed with features. The Grid Pad Pro has high-quality audio, multiple access options, and our servus environment control. The Grid Pad Pro is available in an 11", 13", and 18" versions and can be used as a portable device or mounted on a wheelchair.
The Grid Pad has easy access by using a responsive touch screen. You can also use specific key guards that will suit your needs. The Grid Pad Pro also comes with two switch ports and the option for wireless switch input using wireless Joycable accessories. The headphone socket will split the sound ready for auditory scanning. There are also two spare USB ports that allows for other alternative access devices to be used with the Grid Pad Pro, like a head mouse, joystick, or Brainfingers.
The Grid Pad Pro provides a complete AAC solution for people communicating with symbols, text, or a combination of both. It does have other features such as Computer Control, a complete suite of accessible apps, interactive learning resources, and access to the online grid portal. Updates and resources are simple when trying to edit or add something new to the grid such as cells or downloading a whole new grid set, which can all be done through your device. The grid can also be used to replace the remote controls that normally operate TV, music centers, and other systems that maybe similar.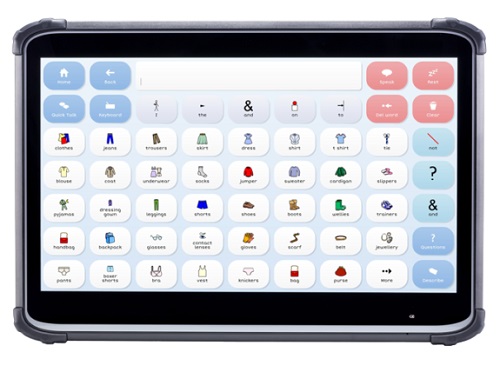 To learn more about The Grid Pad, you can visit Thinksmartbox.com where you can speak to local dealers about getting the Grid or for more information about the Grid Pad.