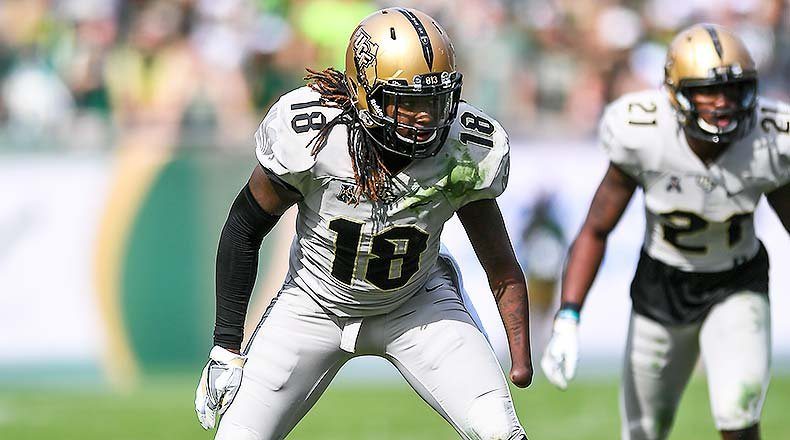 Shaquem Griffin was selected as the 141st overall pick by the Seattle Seahawks in the 2018 NFL draft. The 22 year old football player has a twin brother named Shaquill, who had been drafted in the 2017 NFL draft and currently playing the quarter back position for the Seattle Seahawks. Being born minutes apart from each other, Shaquem and Shaquill spent most of their lives together.
They both attended the University of Central Florida who accepted them as a package deal on their football roster team. As they both grew up together and spent the majority of their lives living in one another shoes, there was always that one thing that separated the brothers.
Shaquem was born with amniotic band syndrome. His diagnosis caused the stunted development of the appendage which led to unbearable pain. The result of that was at the age of 4, Shaquem had no choice but to amputate his left hand.
Being on the side of the fence with a disadvantage, Shaquem never let the negative thoughts run through his mind that the odds were against him, with the encouragement of his brother always reminding him "I continued to tell him," Shaquill said, "it was a one percent chance that this could actually happen." Shaquem got to the NFL combine where prospect athletes showcase their skills and talents for NFL scout recruiters.
Shaquem, using a prosthetic hand, bench pressed 225 pounds 20 times, a full three more reps than Shaquill had one year earlier. Also tied with his twin brother by running the 40-yard dash in 4.38 seconds, which holds the record for the fastest time for a linebacker at the combine since 2003.