CUNY Assistive Technology Services (CATS) provides assistive technology software to promote universal access design through out CUNY. On this page you will find AT software downloads, installation guides, and other related topics. IT personnel who are making their CUNY labs compliant with accessibility standards, please visit the Computer Lab Accessibility Guidelines for information on whats needed for every lab.
The CATS Assistive Technology Lab Package is available as a University-wide, unlimited license that allows each campus to install the software on as many computers as needed. The lab package consists of the following software: Open Book 9, WYNN 7, ZoomText Fusion 2020, ZoomText 2020, JAWS 2020, and Kurzweil 3000.
Licensing: To all CUNY personnel please contact your CUNY campus disability office for more information.
Visit the How-to Guides for learning how access other software and CUNY websites.
Other Assistive Technology Software CATS provides
The software below is provided through CATS but with limited licensing, with the exception to MovieCaptioner. For activation/licensing, please contact CATS, CATS@cuny.edu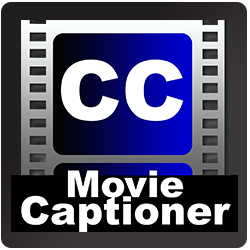 Movie Captioner
Note: Requires QuickTime Player. QuickTime Player 7 Download