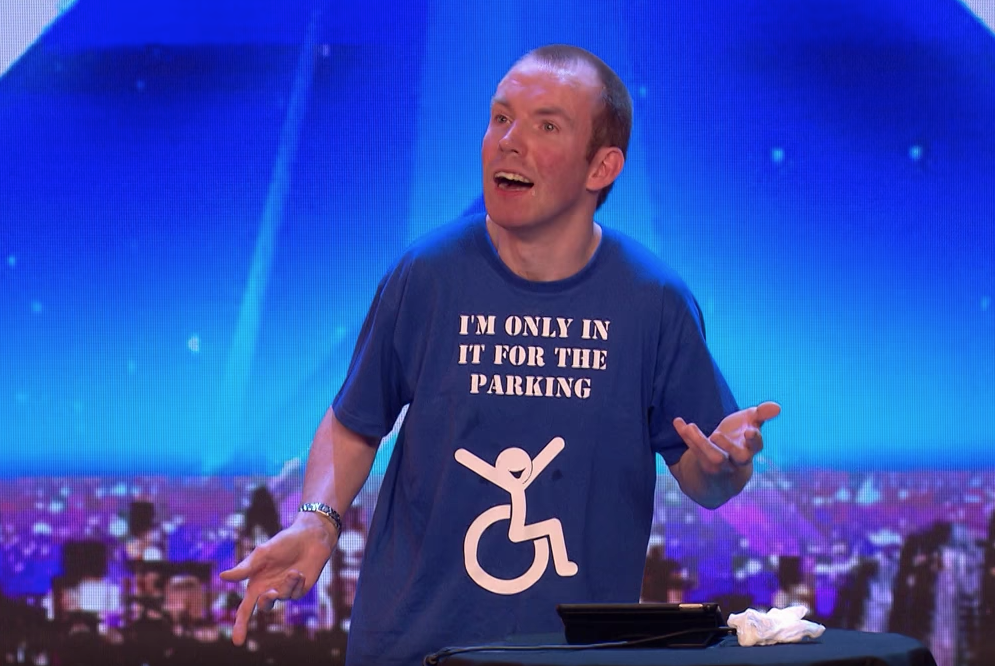 Lee Ridley a BBC Radio New Comedy award winner, also known as, Lost Voice Guy. Lee was born in the town of Consett in County Durham, England. He earned his nickname and stage name, the Lost Voice Guy, due to his disability. Lee was born with cerebral palsy and is unable to speak.
Lee began performing stand-up comedy in 2012, performing all over the UK at local places like The Stand, Manford's Comedy Club, and The Comedy Store as well as many independent clubs.
In 2013, Lee had his first solo debut show at the Edinburgh Festival Fringe and has performed there every year. In addition to stand up, Lee has also acted and made several appearances on different radio and television shows, for example, BBC Ones's "The One Show".
When he is on stage performing he programs his routine within a voice synthesizer on his tablet called Speak It. He then selects different jokes based on the audience reaction. From time to time Lee improvises new jokes on stage, entering the joke into the synthesizer in real time. As for day to day, Lee uses a Lightwriter to speak.
You can view some of Lost Voice Guy work on his Showreel page.