Smartpens enable the user to obtain both a digital recording of their written notes and an audio recording of the lecture simultaneously. The Smartpen binds these recordings together allowing the student to navigate through the notes to any written point and hear an audio recording of the actual lecture or class which is synchronized with the class. Class notes can also be archived and shared over the internet.
Livescribe Models
The Livescribe Echo Smartpen can be considered the desktop only model. The 2GB Echo smartpen is designed to be connected to a PC or Mac computer with notes and audio available via Livescribe Desktop. This model is the simplest of the three pens to set-up and tends to be the go-to model for the majority of students also, this is the model used by our note-takers.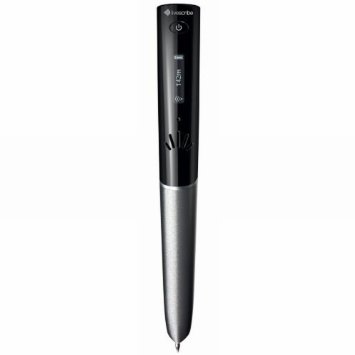 The Sky Wi-Fi utilizes Evernote to store notes and audio in the cloud. The WiFi smartpen is ideal for students who want notes to be available for use across multiple devices and platforms. Students who are forgetful seem to benefit the most from the Sky Wi-Fi ability to sync notes. For example, if a student misplaces their pen after taking notes as long as they synced there notes during or right after class their notes will be available across all their platforms via Evernote, Dropbox and/or GoogleDrive
The Livescribe 3 smartpen has been introduced as a mobile companion for Apple devices that are both Bluetooth Smart compatible and operate on iOS7 or higher. This model is ideal for any student who is a reasonably heavy user of the iPad or their iPhone. The mobile device takes over some of the functionality found on the Echo and Wi-Fi smartpens with the free Livescribe+ app providing additional capabilities in terms of what can be done with notes.
Recommended for:
Individuals with learning disabilities, tutoring and note-taking services.