This article will be reviewing BIG Launcher, an accessible app that helps people with low vision or elderly folks with vision problems use their phone in a simpler way and ease the strain on their eyes. Today, we can accomplish the setup process by installing the Launcher.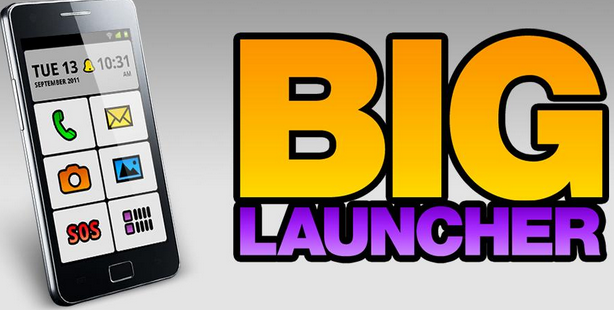 Overview
If you're an Android user, then you know how hard it could be to find the right device for you. There are hundreds of different Android devices and each device servers a different type of user. When it comes to accessibility, though, it gets even trickier! Perhaps you like the Nexus 5, but the icons are too small. Maybe you like the Galaxy S3, but the icons are not themed well, so it makes it hard to see what icon is for which app. Well, worry no longer! Because Android is so customizable, you're able to change the appearance of your entire Android experience with something called Launchers.
What are "Launchers" on Android?
Essentially, a launcher is a downloadable application (software) that changes, extends and modifies your home-screen's functionality. So, for example, if you're into technology and would like your phone to look "techie", you can download a 3D Launcher and make your phone have really cool effects. If you'd like to keep it simple, you can even download a launcher that will make your Android look exactly like an iPhone. [/wptab]
Reviewing BIG Launcher
BIG Launcher was created with accessibility in mind and for those with vision problems. For those who have low-vision or are elderly with vision problems, BIG Launcher makes it easy for people to see the apps on their home-screen. How? They've carefully designed icons and made them large, colorful and easy to see, without all the extra residue that Android may sometimes add on and carry around.
For examples, take a look at the screenshots below.
Stock Android (Galaxy S3) vs. Big Launcher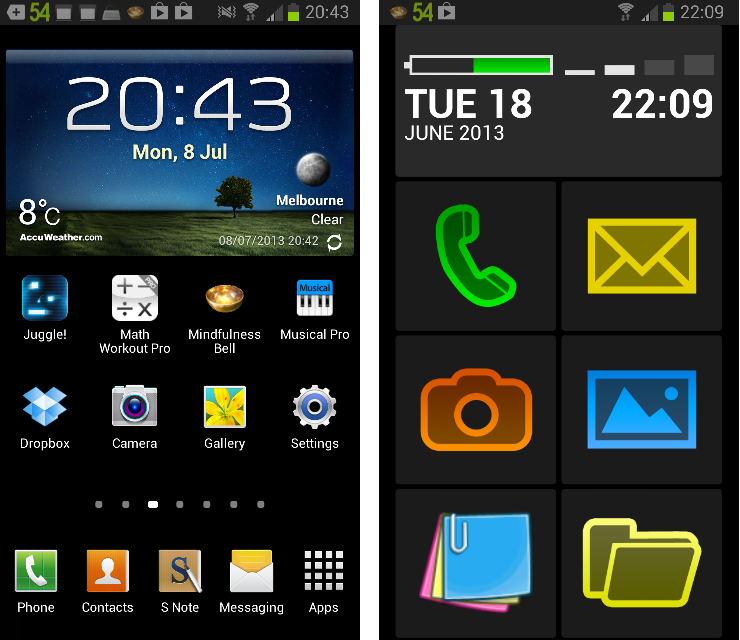 Conclusion
BIG Launcher will cost you a total of $10, but it is well worth it for those with vision problems. It can make your life a lot easier and ease the strain on your eyes.