Navigating the internet can sometimes be hard for many users, especially given that World Wide Web is yet to be fully accessible. Web browser options are plentiful, with Google Chrome, Firefox, Internet Explorer and others available. Yet, many of these lack integrated accessibility support, which means users have to get third-party programs and extensions to make their browsers accessible. The new eSSENTIAL ACCESSIBILTY Browser helps to make the process of accessing the internet much easier by incorporating these accessible features right out of installation.

Once you download the browser, it comes integrated with its own accessible features that will help any and all users. To give you a better sense of how useful browser is, here are a few of the eSSENTIAL ACCESSIBILITY browser's features:
Hands-free tracking: You can control your mouse by moving your head or your hand in full view of your computer's front-facing camera, commonly referred to as a webcam.
On-screen keyboard: Instead of using a physical keyboard to enter text in a web page, you might prefer to use your mouse instead. The on-screen keyboard offers convenience keys labeled "www." and ".com" that you can use to reduce the number of mouse clicks you need to make.
Page reader: You can have the app read aloud the text on a web page. It can read aloud any text, button captions, website texts, links, tags, and other elements that contain text that isn't embedded in graphic
XY mouse: Every point on a web page sits at a certain latitude and longitude, much like a point on a map. The app can navigate to each spot on a map by first moving to the correct latitude and then the correct longitude.
Direction mouse: Using the directional mouse, you can move the mouse in one of eight directions and click it, all using only the left click button on your mouse.
Radar mouse: This mouse alternative "sweeps" the eSSENTIAL Accessibility window much like the line on an airport radar screen. Airport radar displays typically "anchor" their lines in the center of the screen. The apps radar mouse offers that option, as well as that of anchoring the line at the top left corner of the screen.
Customizable toolbar
Multiple languages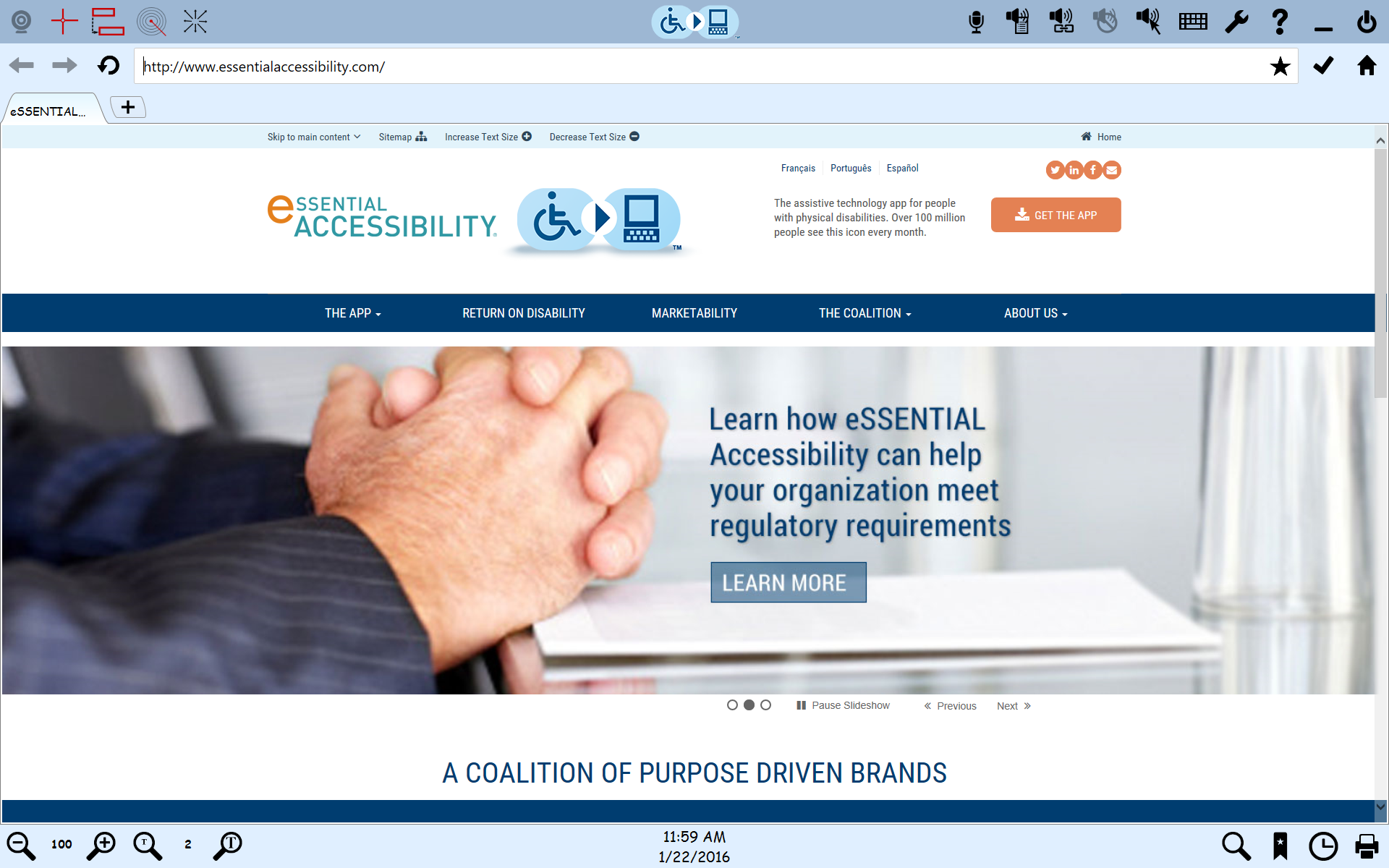 Also, there are some other neat features like a Read Links option that will start reading every link on your current page. All these features can be accessed on the top or bottom of the browser and can be adjusted in the setting, including the ability to change and install other Talk To Speech voices created by Microsoft . The browser also supports tab navigation.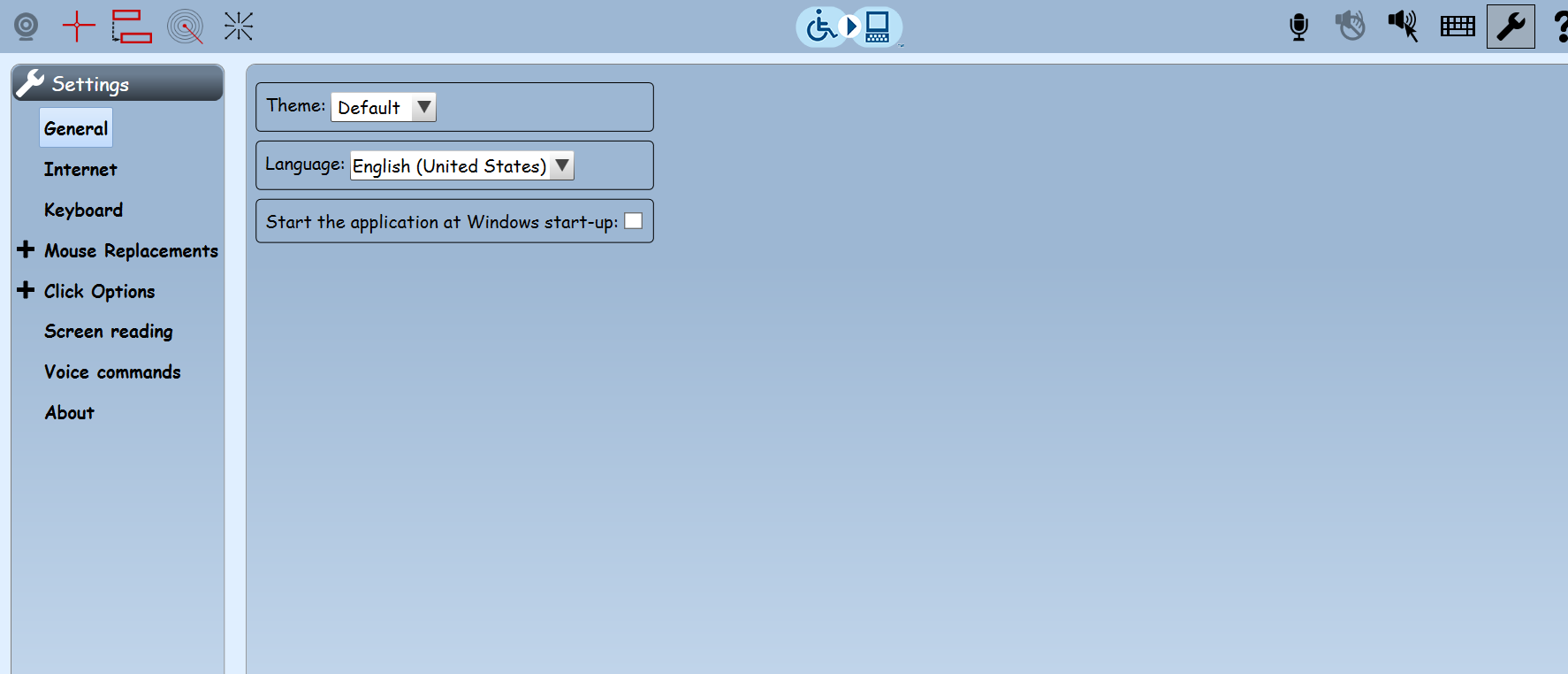 This browser provides an abundance of convenient features, ready to go once installed. It's highly recommended for every type of user. Its available for Windows and MAC and free to download here.