---
About WYNN
WYNN 7 Wizard, is a scanning and reading software. It includes optical character recognition (OCR), the ability to scan printed pages and convert them into electronic text. Speech synthesis enables this scanned text to be read aloud. Additionally, WYNN Wizard can read word processing documents, Adobe Acrobat PDF files, text files, and the Internet.
Features
Notecards and templates, which support organization and writing, can be used in conjunction with or separately from the PREPARE process
Additional toolbar buttons for WYNN's more popular features, including Save to MP3, Book Search, and Send to Word
Convert highlights to outlines combining two of WYNN's most popular features
Updated user interface adds new toolbar button design providing an additional option for users while retaining the legacy toolbar buttons for those more comfortable with WYNN's traditional design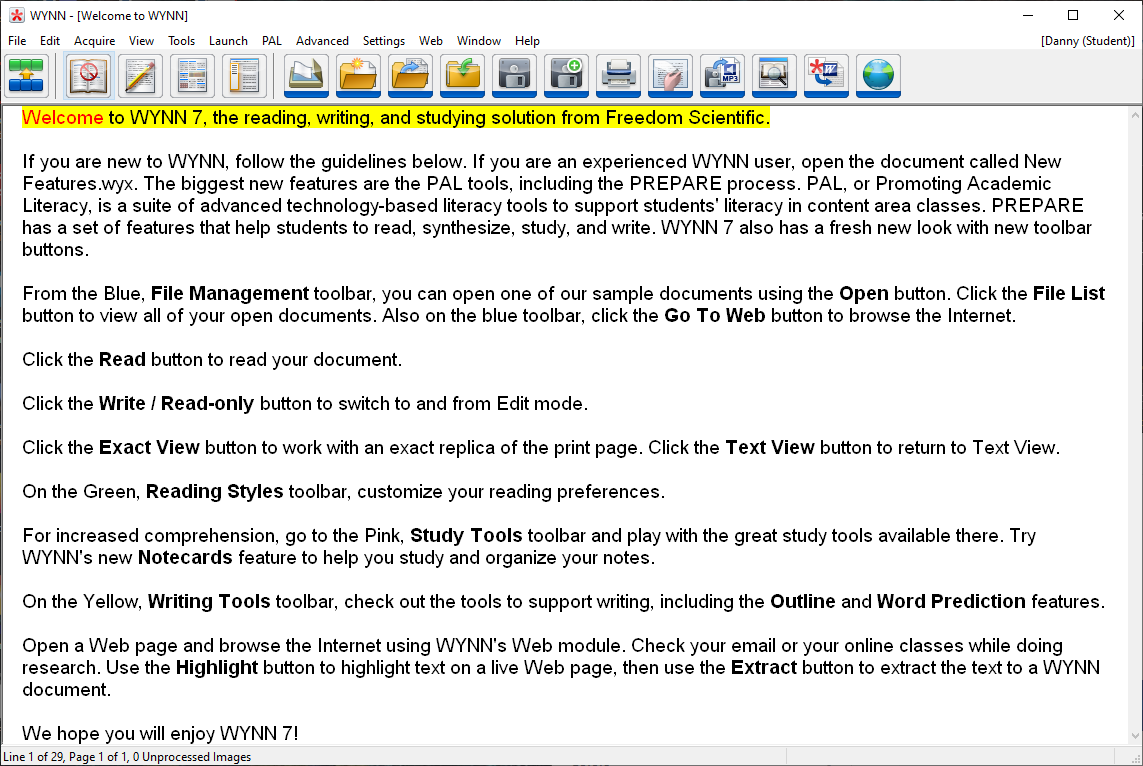 Recommended for:
Individuals with learning difficulties such as dyslexia, dysgraphia and aphasia.