Kurzweil 3000 is a reading and writing software program that offers tools to benefit students with learning disabilities. These tools offer multiple ways to assist users with reading comprehension, vocabulary, writing, studying, and test-taking.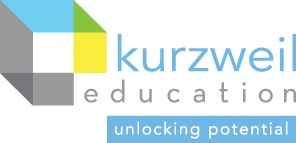 "Kurzweil 3000 is educational technology that brings all pieces of the literacy puzzle together with one easy, proven solution to ensure instruction and learning become personal — and meaningful progress becomes possible. "
K3000 Quick Tool Bar Reference
(
Download Kurzweil Quick Reference PDF 
) [pdfviewer width="620px" height="700px" beta="true/false"]http://cats.cuny.edu/wp-content/uploads/Quick-tools-on-Kurzweil-3000.pdf[/pdfviewer]
Walk through video of Kurzweil 3000 for Windows
Kurzweil 3000 How-to Videos
Kurzweil has also put together videos to help new and existing users to better understand their product. You can also check out these videos by visiting
Kurzweil Archives videos.
Here you will find installation help videos and also introductory videos about Kurzweil and more. Here are some videos below to help you better understand some features.
Create a Draft and Use the Writing Features
Highlight Text
Download Free Trial
You can also try Kurzweil  for free to see how well it can help improve your study skills and writing skills by checking these links out.
Kurzweil 3000 Features
In Kurzweil 3000, students will be able to access a variety of reading and writing features that help in studying, test preparation and word processing. Kurzweil 3000 reads documents, note-taking features, and also ensures one–on–one webinars for anyone who may need to learn more in depth about their software. To further learn more about how well Kurzweil can help empower your academic success, you can visit
Kurzweil Academy
. Some features include:
Listen to and read scanned text, images, digital files and Internet pages
Open support file types such as: EPUB; TXT; HTML; PDF; TIFF; NIMAS; MathML; DOC; RTF; DAISY and ANY scanned paper with text and photos
Visually track words and phrases on screen as they are read aloud
Use colored highlighters and other visual prompts to identify important information
Support strategies for text or recorded note taking, organization, and editing
Create MP3 audio files for use with iPods, iPhones and iPads
Translate text to different languages