Welcome and Announcements
We are pleased to invite you to the 8th Annual CUNY Accessibility Conference: Excellence Through Academic Partnership. Our Annual Conference brings together over 300 attendees that include professionals and other important figures in higher education. This Conference is an essential pathway to sharing information and cutting edge ideas throughout CUNY.
If you would like to continue receiving email updates about the Conference, kindly complete this form. Add this event to your Outlook calendars by downloading and executing the following link: Outlook Reminder Link
You can follow us on Twitter @CUNYAccessCon and on Facebook @CUNYAccessCon.
Date: April 11, 2017
7:30am – 2:45pm

Location: John Jay College of Criminal Justice
524 West 59th Street, between 10th and 11th Avenue
New York, NY 10019
2nd floor Dining Hall
Conference Journal & Survery
Access the conference Journal for the 8th Annual CUNY Accessibility Conference in PDF format. Also, please answer this survey on your thoughts about the conference below, aswell.
Download PDF Version here| Answer Survery
Keynote: Dr. Vita C. Rabinowitz, Executive Vice Chancellor and University Provost of CUNY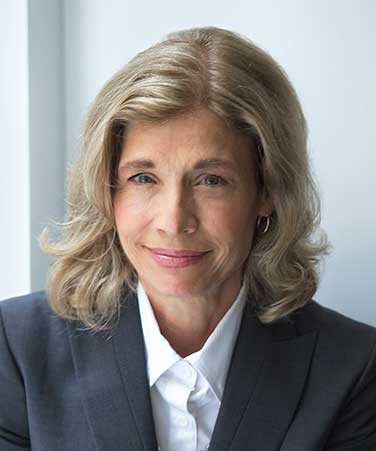 Dr. Rabinowitz began her role as Executive Vice Chancellor and University Provost in July 2015. For nearly a decade prior to her current appointment, Dr. Rabinowitz served as Provost and Vice President for Academic Affairs at Hunter College, where she has been a dedicated faculty member for her entire academic career. In addition to teaching and mentoring thousands of students over the course of her 37 years at Hunter, she held a variety of administrative positions before assuming the role of provost, including chairperson of the Department of Psychology, acting associate provost, and acting provost.
While at Hunter, Dr. Rabinowitz was the recipient of major NSF grants, including one that established Hunter's Gender Equity Project (GEP), which sought to advance women faculty in the natural and social sciences and became an incubator for faculty development at Hunter. She served as co-director of the GEP for eight years. As provost, she received an NSF award to strengthen the many STEM enrichment programs at Hunter College and launch Hunter's Undergraduate Research Initiative.
In addition to her extensive service at Hunter, since 1978 Dr. Rabinowitz has been a member of the doctoral program in Psychology at CUNY Graduate Center, where she served as acting program head of the Social/Personality doctoral subprogram.
Dr. Rabinowitz received her master's and doctoral degrees in social psychology at Northwestern University. The range of her scholarly interests includes the study of women and achievement, methodological issues in the study of gender, memory, and coping with adverse outcomes. Her co-authored textbook on the psychology of women, Engendering Psychology: Women and Gender Revisited, is in its second edition.
Schedule
Presentations will be announced shortly.
Download the accessible PDF of the agenda here.
Agenda
7:30 am – 8:45 am – Registration (sign in, breakfast)
8:45 am – 10:00 am – Welcome and Introduction (welcome announcements, conference awards, keynote presentation, STI Funding)
10:10 am – 11:25 am – Presentation Session (1A, 1B, 1C)
11:35 am – 1:00 pm – Break (vendor interaction, lunch)
1:15 pm – 2:30 pm – Presentation Sessions (2A, 2B, 2C)
2:45 pm – Conference adjourned
8th Annual Conference Official Schedule

Contact Information
If you have any questions regarding the Conference as a sponsor or attendee, contact: