WELCOME TO CATS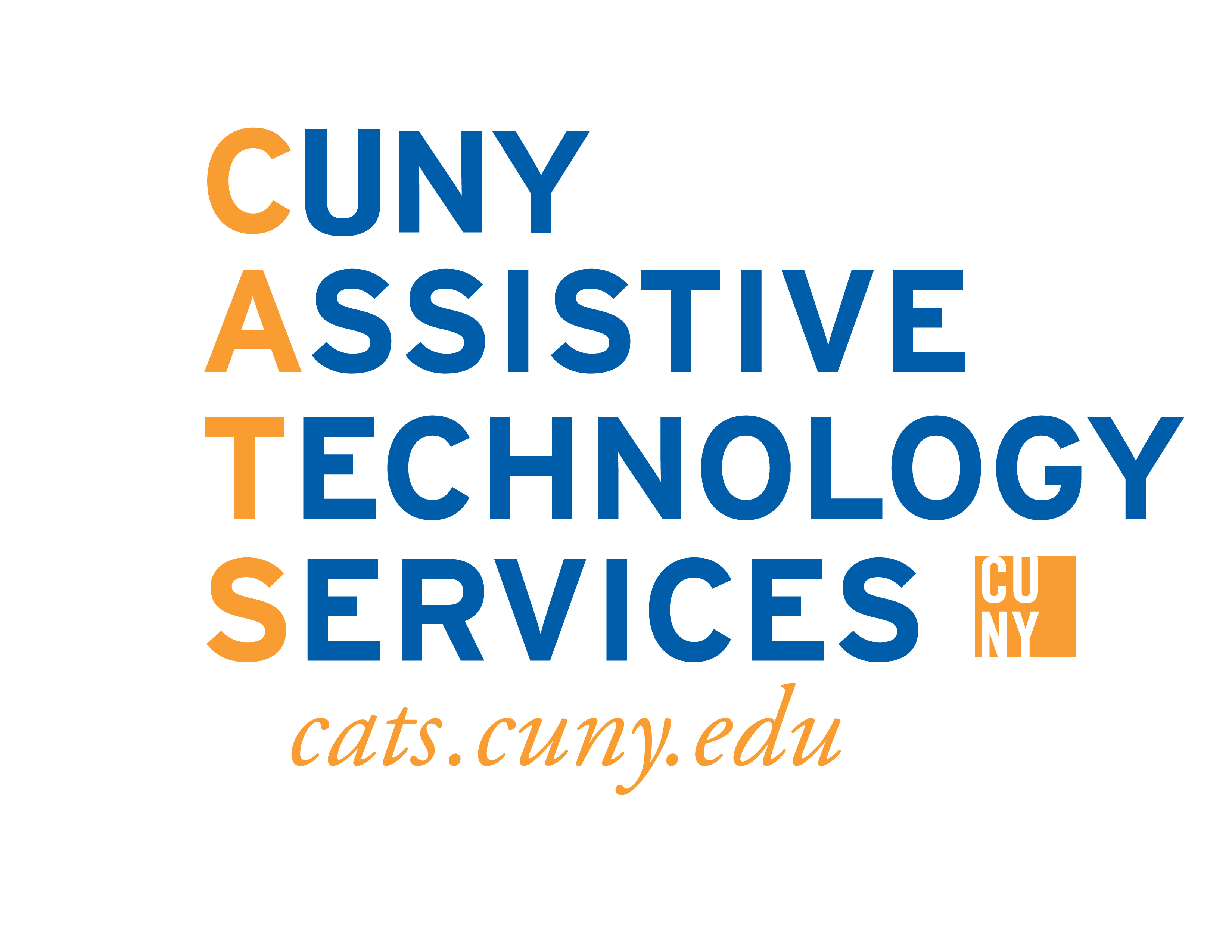 CUNY Assistive Technology Services (CATS) is a team of assistive technology specialists that provide training and support on the latest technologies that assist CUNY students with disabilities. Our goal is to stay on the forefront of assistive technology and provide support for those technologies used by students with disabilities who attend various CUNY campuses.
Cats.cuny.edu is an online source that provides a unified channel of information on best practices, emerging technologies, and tested solutions that can aid CUNY assistive technology specialists, as well as faculty and staff. Our online content offers professionals resources, software reviews, and real life case studies of CUNY student-based experiences with assistive technologies.
CATS is funded by COSDI, the Council on Student Disability Issues, currently located at Queensborough Community College.
---
Feel free to contact CATS at ShMahabir@qcc.cuny.edu with article ideas, submissions, or comments. Follow us on Facebook and Twitter for the latest assistive technology news and updates.